one platform: for health systems
---
Accelerate the transformation
to value-based care
Keeping healthy people healthy, reducing lifestyle risks and optimizing care for those with chronic conditions — each of these pillars of population health is equally important. Sharecare creates true patient connection to engage existing patients, acquire new patients, and improve the overall health of the communities you serve.
CONTACT PROVIDER SERVICES
Integrate the platform that caters to your patients' personalized care
Differentiate your health system in the local market by offering consumers a unified tool for managing their health and well-being.
TIMELINE
Personalized feed of recommendations and content, all focused on helping the consumer lower their RealAge
SEARCH
Explore the wealth of content offered by Sharecare's health and wellness experts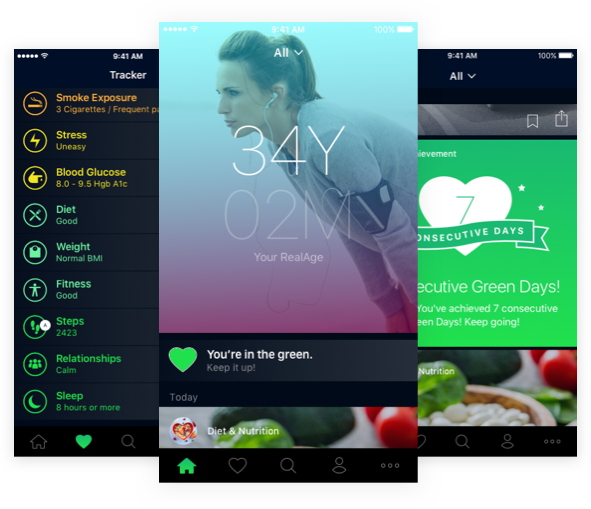 GREEN DAY TRACKER
Seamless tracking of key health factors, giving consumers a daily measure of progress
PROFILE
Secure storage of individual's key biometric and health data
Patient onboarding to the healthcare system
Find a Doctor
Best in class FAD interface with opportunity for Enhanced Physician Profiles and preferential search results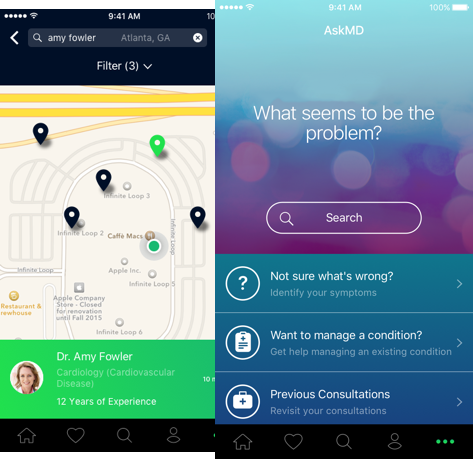 AskMD
Award winning decision support tool – from "What's Wrong" to "What to do About it", including relevant provider recommendations
Acquire qualified new patients into
your health system
Accurate and complete provider data
Enhanced profiles for your providers, practices & hospitals/facilities
Promotion to Sharecare members in relevant service areas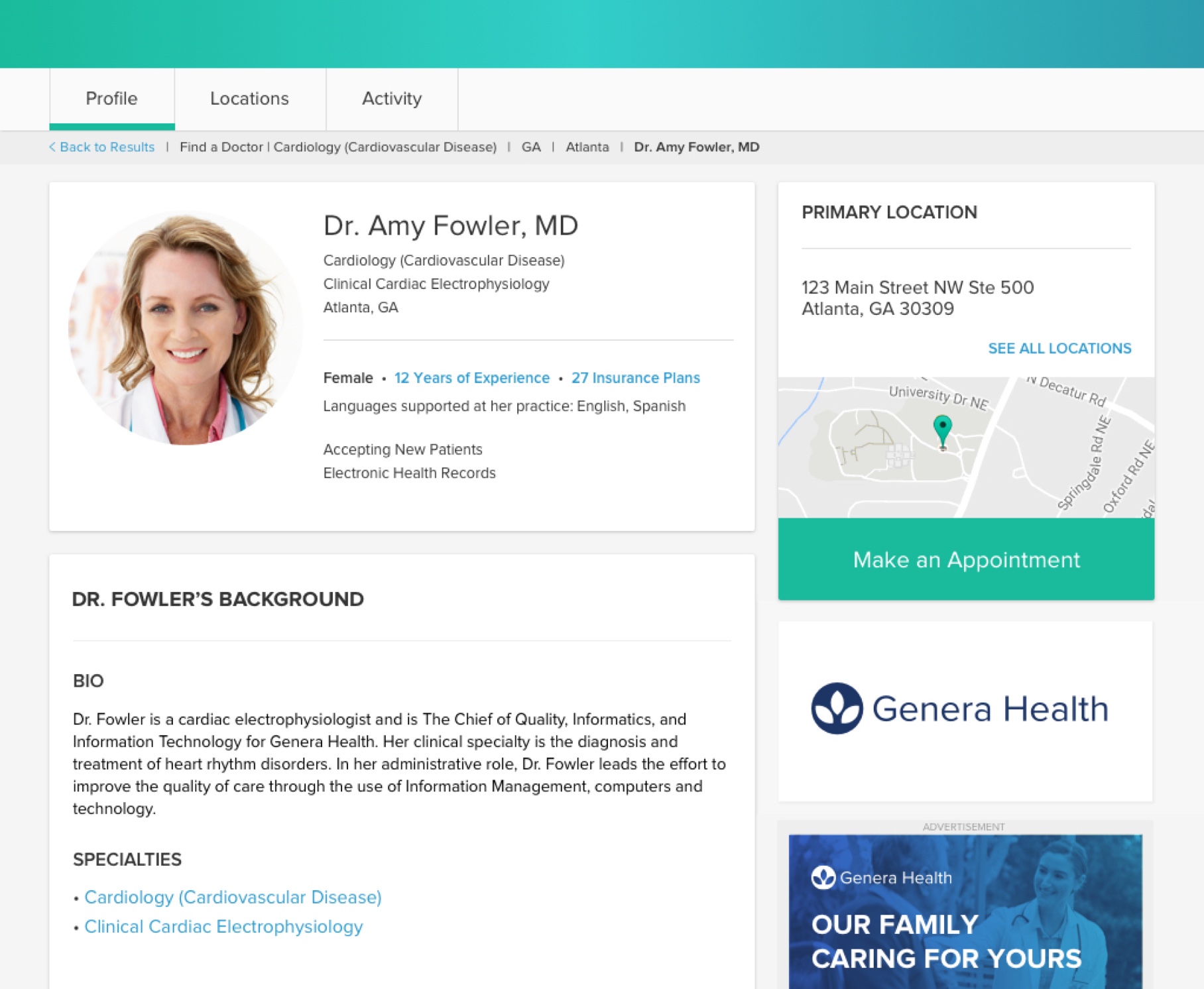 Expand your reach and capabilities
Additional solutions for population health management.
Delivering results for leading health systems

Contact a Sharecare Provider Services representative to learn more
Looking to modify your contact or other information on your existing Sharecare profile? Click here